Regular price
Sale price
$10.00 USD
Unit price
per
Sale
Sold out
Blue Clay powder is safe to use for everybody and does not cause allergic reactions! 
There are over 50 minerals and rare gems that nurture the skin: use as a beauty mask or for spot healing. This magical substance can be used as a natural facial wash too. 
Where does blue clay come from?

This special 100% pure Blue Clay is hand cultivated, ethically, and respectfully gathered in Beauty-Full British Columbia, Canada.

It is cultivated from an ancient volcano; 1000 feet above sea level making it completely free of heavy metals.
Blue clay mask benefits

Blue Kaolin Clay has an abundance of benefits and when infused into your skin care regime can provide a host of awesome results:

helps to detoxify the body of impurities (removes accumulated dead skin cells, toxins and bacteria)
helps rejuvenate the look of youthful, healthy skin
enhance the cellular and immune function of the skin
soothes inflammation
stimulates circulation
helps to balance
refreshes complexion
re-mineralizes cells and tissues
alkalizes the body
helps relieve muscle and joint pain
useful for reducing edema (swelling)
How does clay mask help skin?

Blue Clay is an amazing detox mask for the face and the whole body. This wonder is fantastic for pulling "negatively charged" toxins out of the body.

Blue Clay acts as a powerful antiseptic and antibiotic. Also, this magical substance can be applied to cuts, burns, and rashes to prevent infection: inspires healing and provides relief from irritation.
How to enjoy

All you need to do is mix blue clay powder with water and stir the mixture into a smooth paste. When you mix your powder clay with water, all those beneficial positively charged minerals are made into a wonderful mineral paste, ready to apply to your skin.

Apply it to your face or part of the body being treated. Leave on for 15 minutes, or until dry, and then rinse thoroughly with plenty of water. If you have sensitive skin, do not let the clay dry completely once you have applied it.

Follow with a spray of natural tonic.
View full details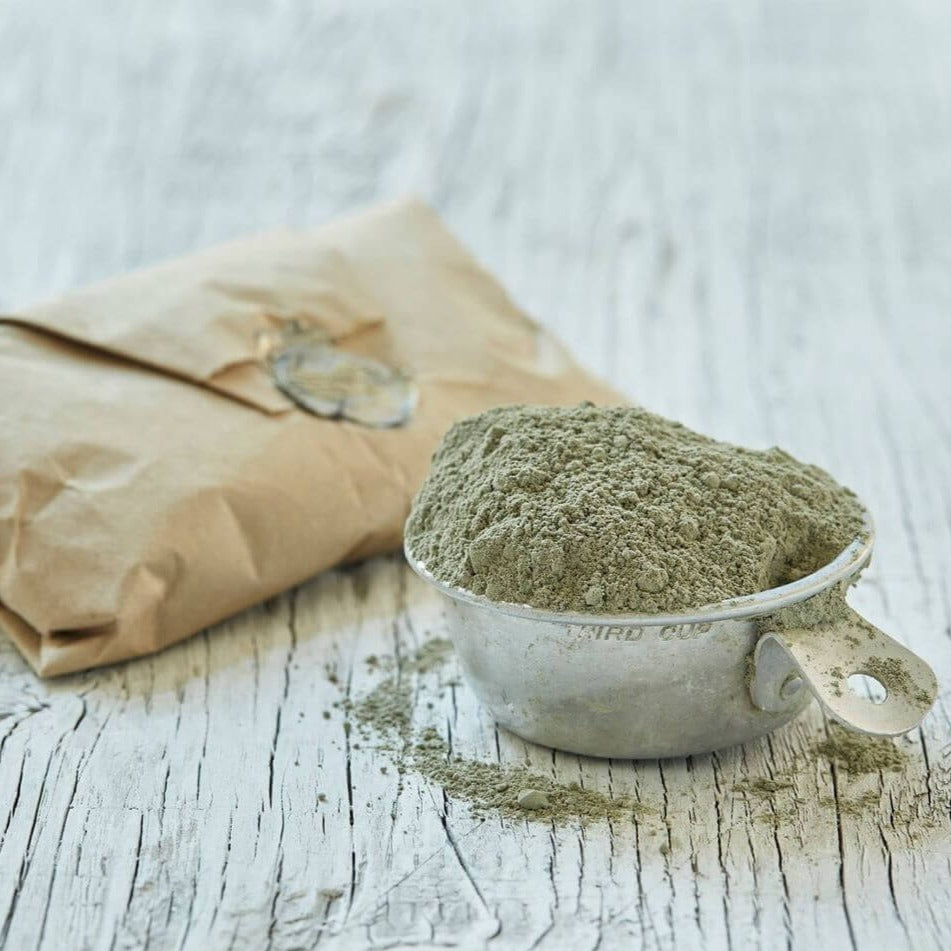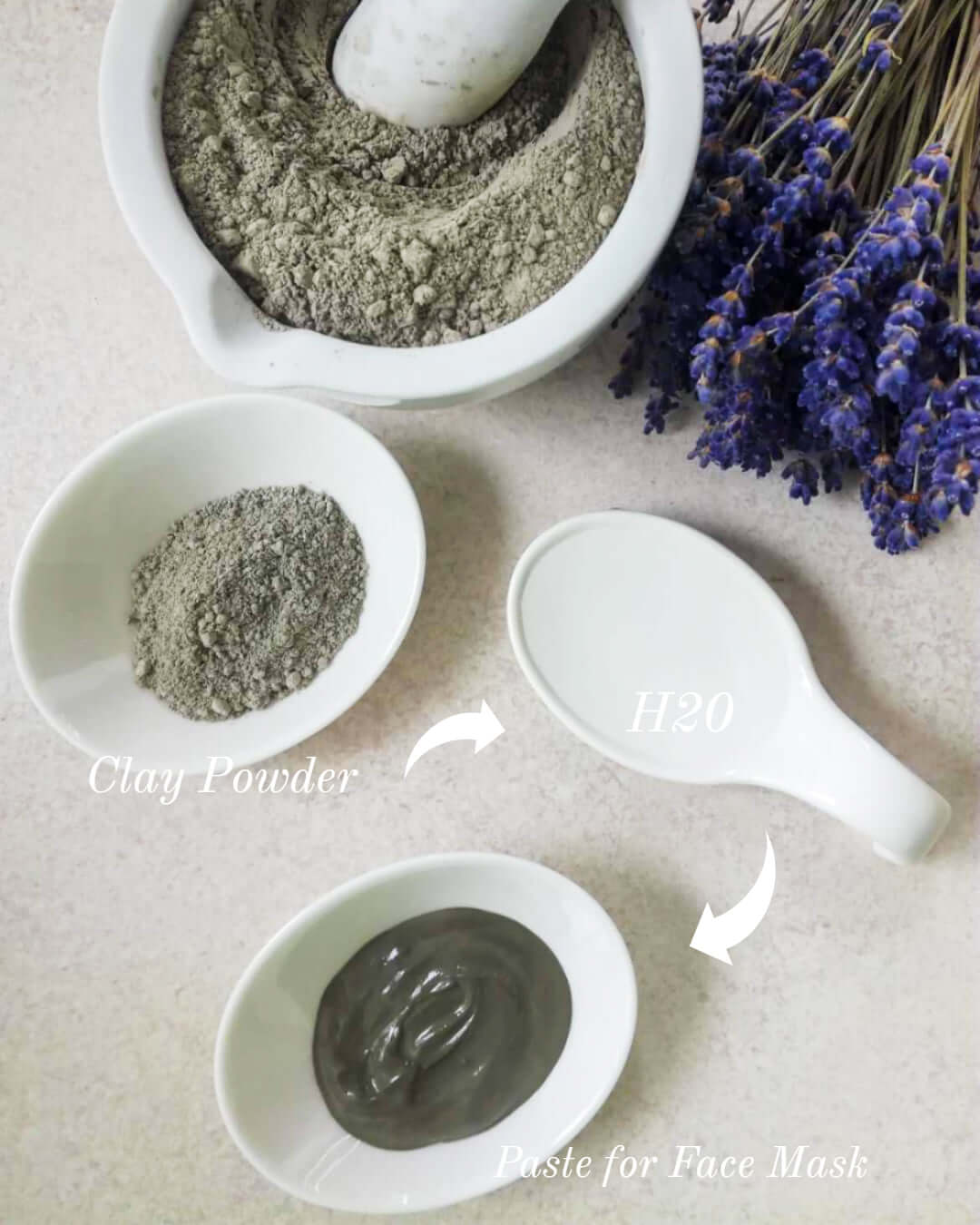 Lathering yourself in natural blue clay and scrubbing it off with water will thus leave your skin feeling rejuvenated, soft, and radiant.
Plus, it is so fun to put on! If you can do this in a hot bath, the steam will help with the penetration and it will work even better!