Regular price
Sale price
$29.00 USD
Unit price
per
Sale
Sold out
This organic face cream is infused with the best oils for instantly hydrated and luminous skin. Nurture with Nature Face Food cream delivers lasting hydration while protecting your skin from moisture loss.
How much joy and benefits can fit into one jar? Heaps! Especially if that's a jar of natural face cream with only pure ingredients which unite nature's most energetic substances in charge of getting the power back to your skin.

 50 ml glass jar
Discover the power of natural face cream

Our natural face cream contains a combination of humectant (aloe vera), emollients (plant based oils), and occlusive (beeswax) ingredients that help maintain the needed moisture for healthy, glowing, and youthful-looking skin.

This natural creation feeds and nurtures the skin with the essential vitamins, antioxidants, and fatty acids required to keep it balanced and healthy, and keeps the skin's vital processes strong!

Deeply hydrating Face Food is enriched with pure, luxurious essential oils. Rich in gifts from Mother Nature, Rose Absolute, and Lavender essential oils are an amazing combination. Both of these floral oils are known for their balancing effect. Lavender oil is excellent for skin care and promotes healing and regeneration for all skin types. Rose oil's cooling effect is ideal for soothing sensitive skin. It is especially nourishing for mature, sensitive, and dry skin types.

Face Food benefits

• Replenishes and revitalizes the complexion
• Provides intense hydration
• Supports deep moisture balance
• Improves radiance and plumpness of the skin
• Leaves skin soft and supple
Ingredients

88% Organic Ingredients: Argan Oil (Argania Spinosa), Calendula Oil (Calendula officinalis), Golden Jojoba Oil (Simmondsia Californica), Comfrey Oil ( Symphytum officinale ), Evening Primrose Oil (Oenothera Biennis), Rosehip Seed Oil (Rosa Rubiginosa), Carrot Tissue Oil (Helianthus Annuus & Beta Carotene), Aloe Gel (Aloe Vera), Vitamin E (Alpha-Tocopherol), Rose Hydrosol, Beeswax, pure essential oils of Rose Absolute (Rosa Centifolia), Lavender (Lavandula Stoechas).
How to enjoy

The light, non-greasy texture of our natural face moisturiser makes it ideal fordaily use,morning and night.

STEP 1: Cleanse your face thoroughly with a gentle cleanser, suited to your skin type.


STEP 2: Spray face with Rose Tonic before applying face food. The moist skin absorbs the cream much easier.


STEP 3: Massage gently and lovingly; smile. While applying Face Food onto your skin take the time to breathe and relax as you take in the healing frequency and energy of essential oils.

BE IN YOUR FACE.
View full details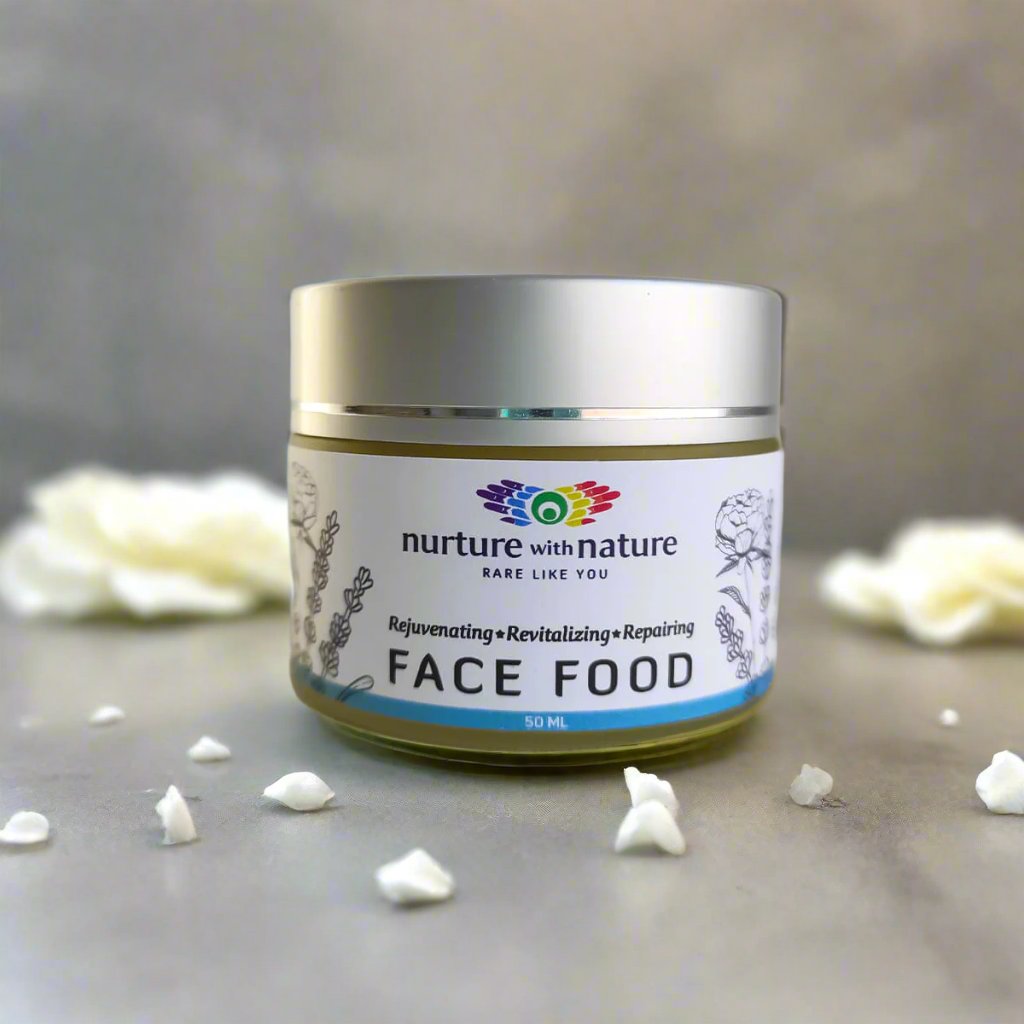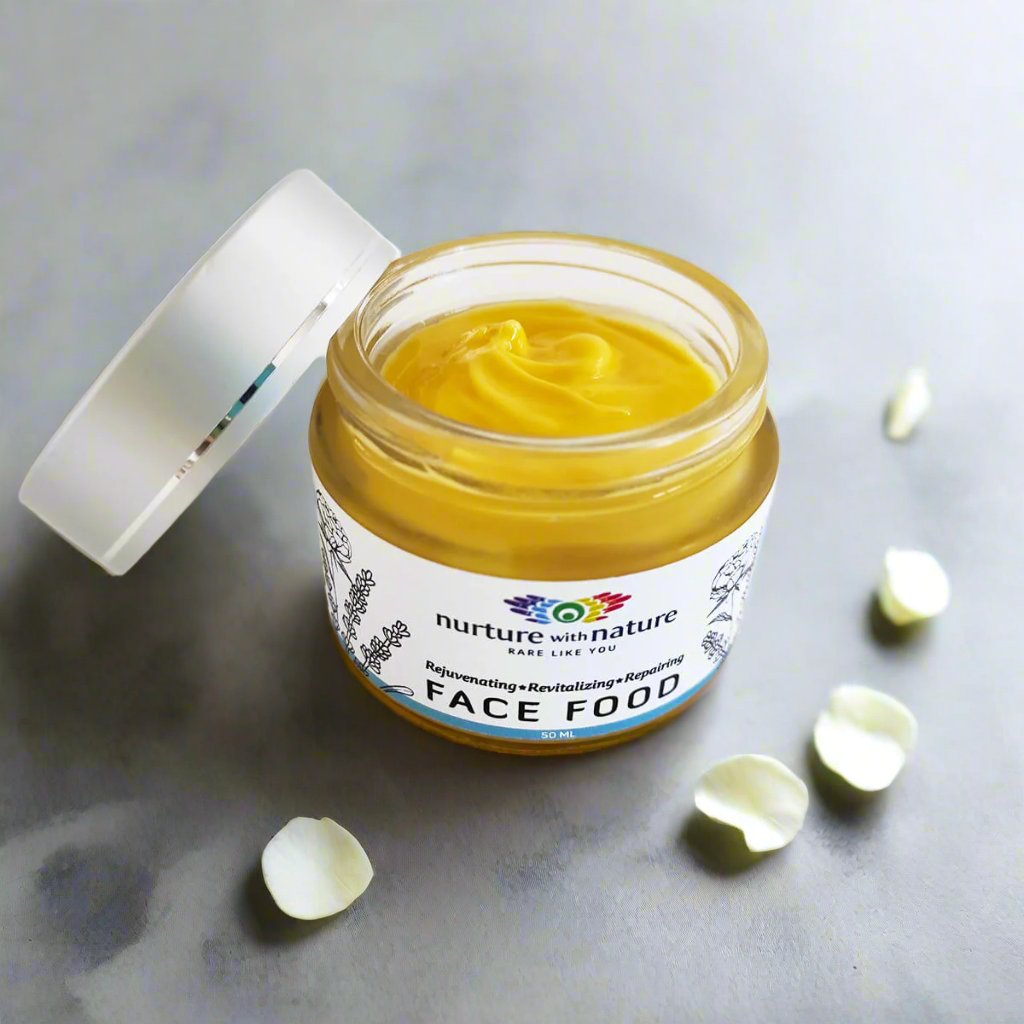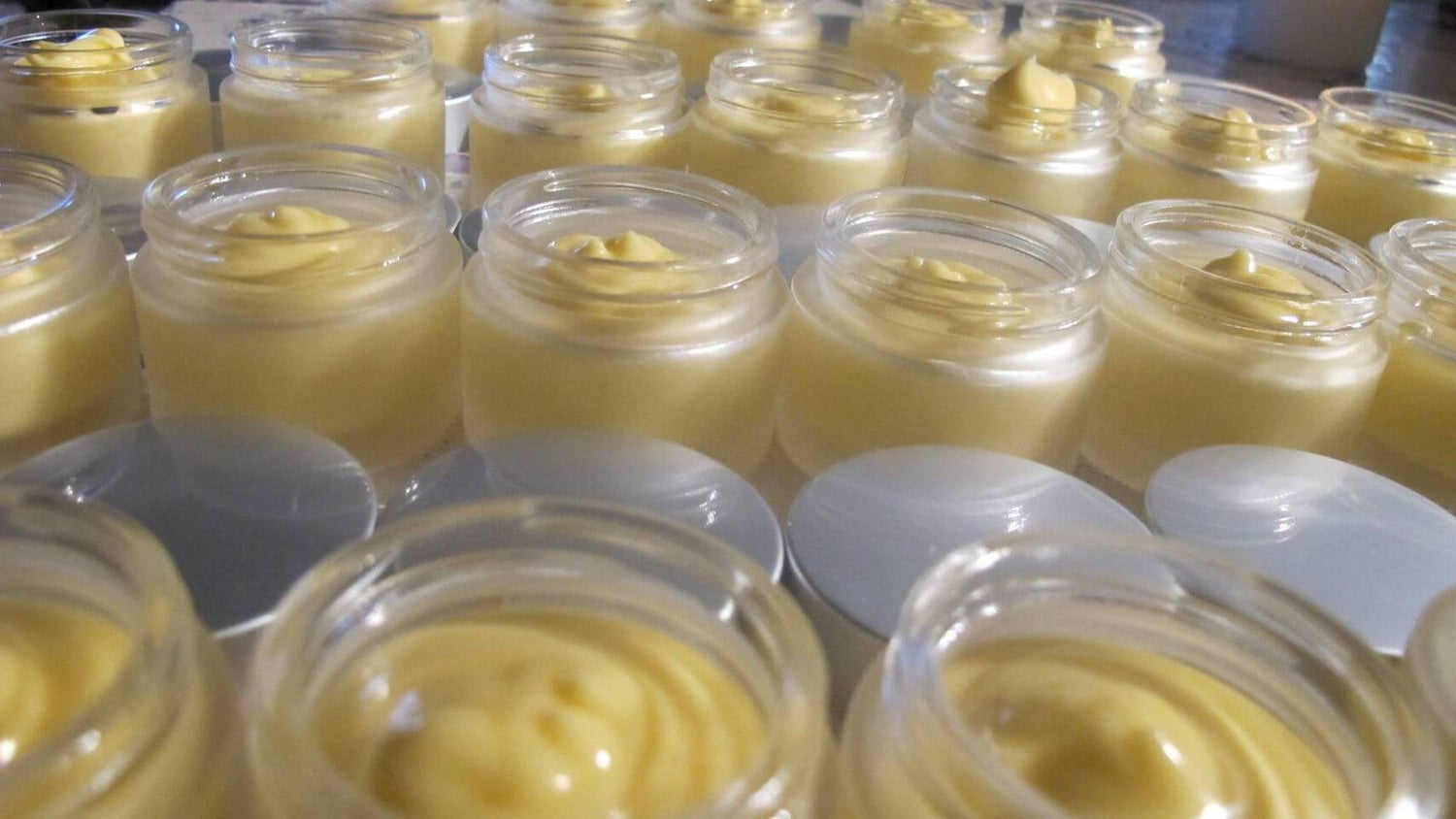 Our promise
• Hydrating & Moisturizing
• Kind to sensitive skin
• Suitable for all skin types
• Concentrated formula - a little goes a long way
• Small batch production - Face Food cream always comes to you fresh, natural and packed with nutrients
• Cruelty Free
KEY FACE FOOD INGREDIENTS
Aloe Vera

Adding Aloe Vera into your routine will go a long way in helping your skin from the inside out with its powerful healing properties. The amount of the Aloe Vera gel is carefully chosen and a formulation with other active ingredients ensures the maximum benefits for your skin. Aloe is truly amazing: this plant has amazing hydrating properties, the skin absorbs Aloe gel up to four times faster than water.

Calendula Oil

Calendula is a premier herb for the skin and Face Food contains this powerful golden flowers oil. Calendula ("Herb of the Sun") oil heals wounds, relieves inflammation, increases beneficial immune responses, is mildly antimicrobial, and even protects the skin from radiation damage.

Rosehip Seed Oil

Face Food is enriched with pure Rosehip Seed oil. This oil is quite special as it is the only oil to contain retinoic acid, also known as vitamin A. Thanks to the nutritional composition and the presence of bioactive compounds, rosehip seed oil has a positive effect on the natural protective function of the skin, cell regeneration, moisture regulation, collagen production.